copyright © Wartime Heritage Association 2012-2020
Website hosting courtesy of Register.com - a web.com company
Wartime Heritage
ASSOCIATION
September 30, 1944
US Blimp Visits East Camp
There was much excitement at RCAF Station Yarmouth, East Camp when a United States Navy blimp visits the station. Hundreds
lined the runway and tarmac as the airship comes in for a landing. There is a strong wind and the blimp makes several efforts to get
moored.
Much to the chagrin of its Commander, the blimp strikes the pylon in a very strong gust and crashes to the ground. A Naval Airman
on the mooring tower falls to the tarmac and suffers a broken leg. He recovered, but the blimp did not and it was a long slow process to
remove the wreckage, pack it onto flatcars and ship the whole thing back to the United States.
Below is a photographic account the event: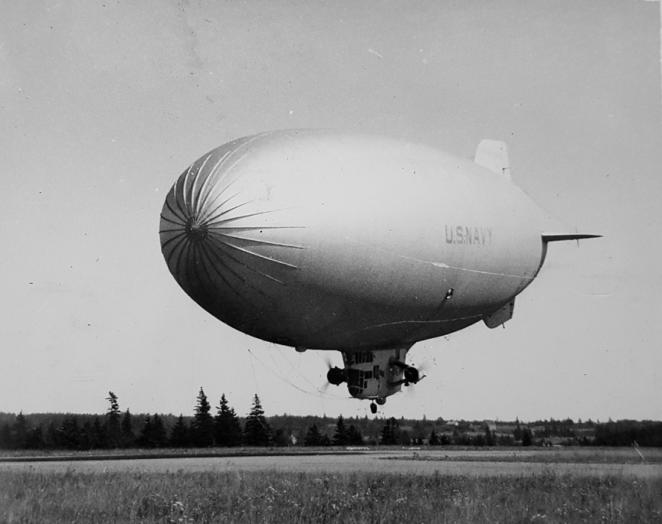 The approach the Runway 2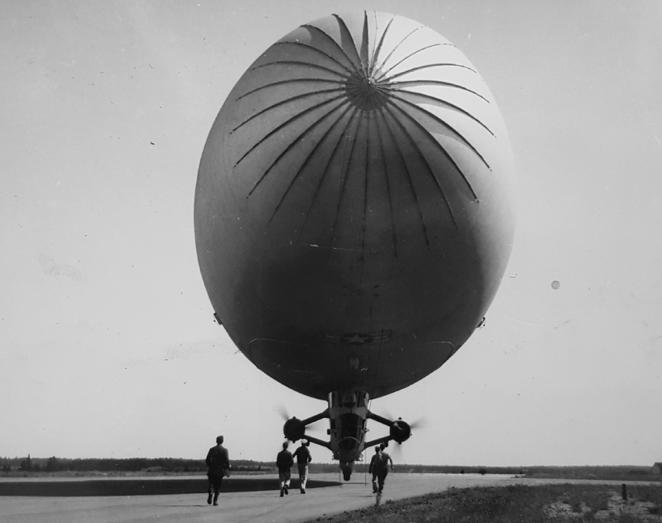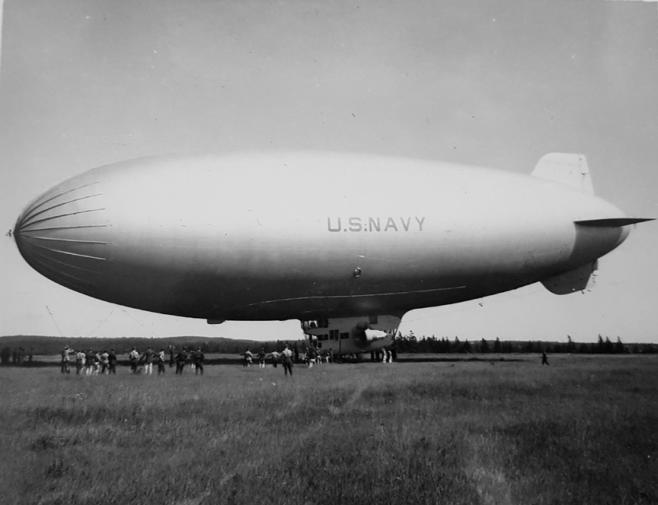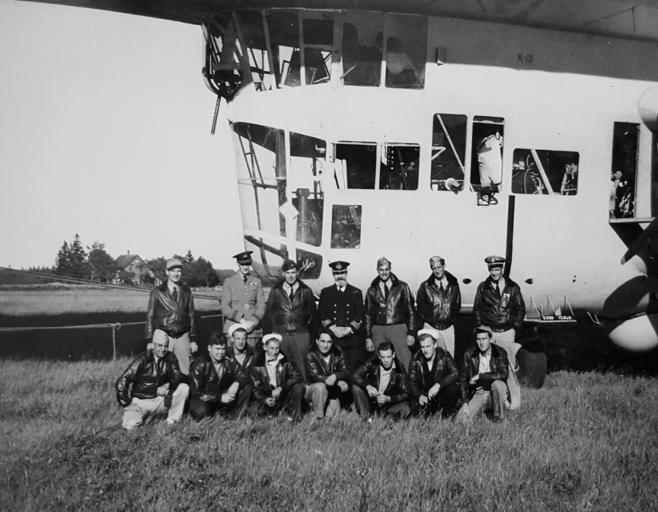 Commander Mudie [centre back] with the crew of the US blimp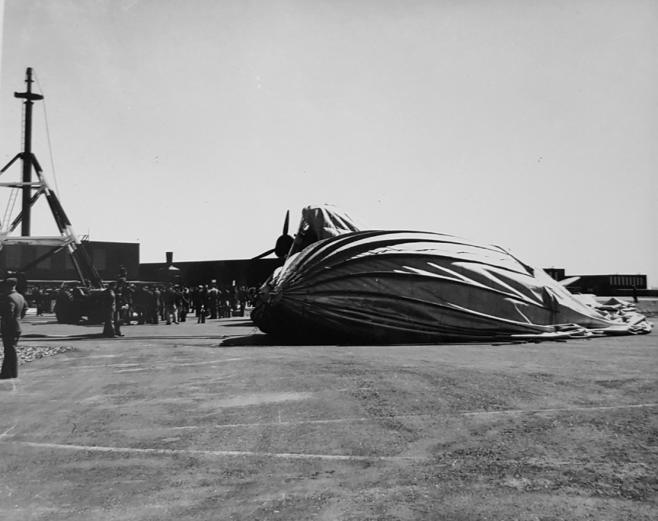 Showing the relative position of the pylon and the airship
Opposite view of the pylon and the airship
General view of the accident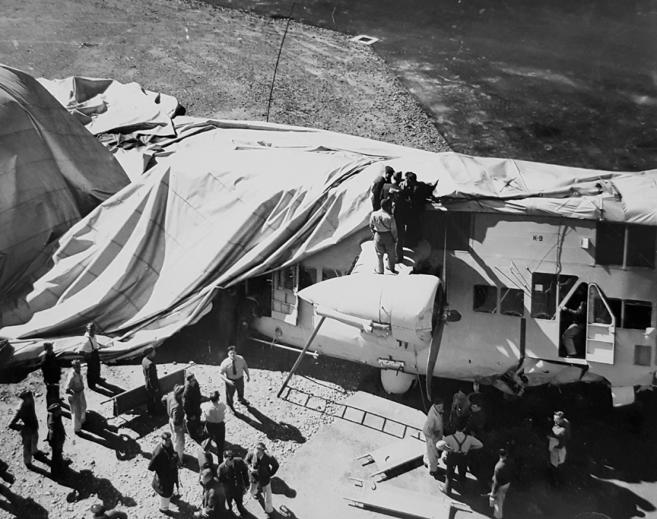 View from the mooring pylon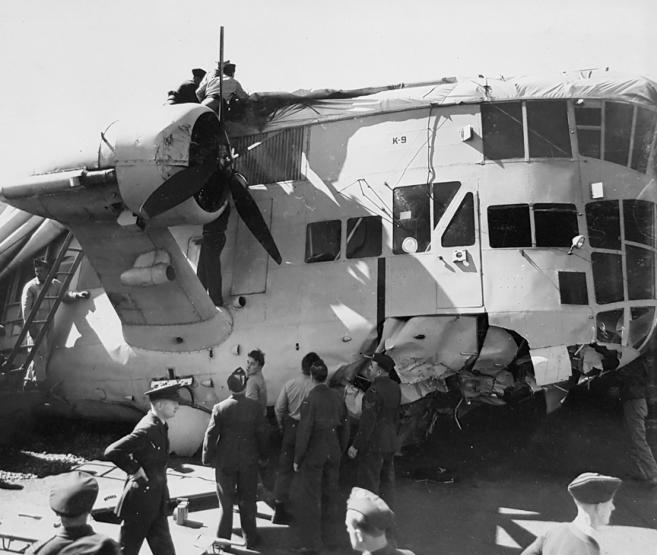 The smashed "gondola" of the airship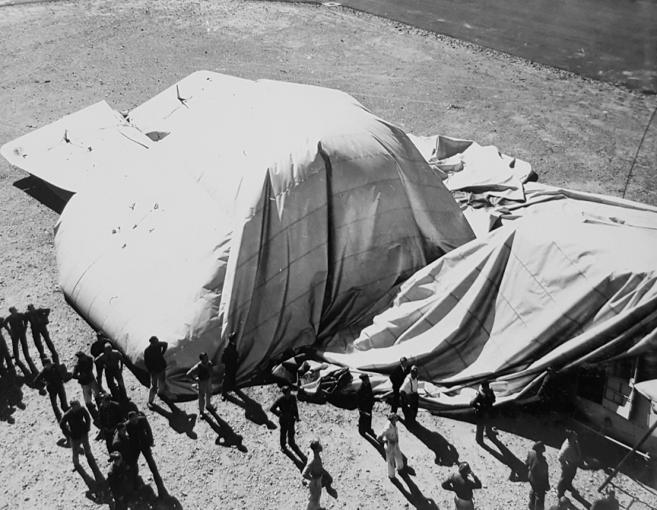 The rear portion of the airship
Photo Credit: Yarmouth County Museum & Archives
Photo Credit: Yarmouth County Museum & Archives
Photo Credit: Yarmouth County Museum & Archives
Photo Credit: Yarmouth County Museum & Archives
Photo Credit: Yarmouth County Museum & Archives
Photo Credit: Yarmouth County Museum & Archives
Photo Credit: Yarmouth County Museum & Archives
Photo Credit: Yarmouth County Museum & Archives
Photo Credit: Yarmouth County Museum & Archives
Photo Credit: Yarmouth County Museum & Archives