copyright © Wartime Heritage Association 2012 - 2022
Website hosting courtesy of Register.com - a web.com company
Wartime Heritage
ASSOCIATION
The Yarmouth War Memorial
Unveiling Address
Captain John F. Cahan


Captain John F. Cahan, of Hebron, delivered
the unveiling address on June 9, 1923. It
was a message to the living urging them to
strive always be patriotic and to be in
readiness to serve their country in the time
of need.

The Background History of
World War I (1914-1918)



The first World War (1914-1918) is often
referred to as a people's war as it involved
the total commitment by civilians as well
as military personnel. The article provides
an outline of the events that led to the
declaration of war.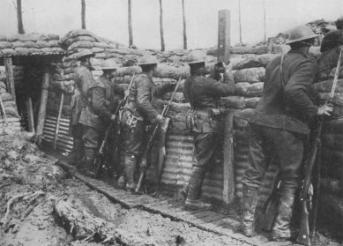 112th Battalion WWI
Wartime Connection
Yarmouth, Nova Scotia



The 112th was formed in Nova Scotia
between November 1915 and April 1916.
They trained near Windsor, Nova Scotia
and sailed from Halifax on the SS Olympic
for Great Britain on July 23 1916.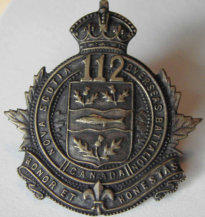 St. James Cemetery
Dover, Kent, UK



St. James Cemetery lies on a rolling hillside
beneath Dover Castle on the outskirts of
Dover. Here one finds graves from
branches of the services from World War I
and World War II. Spread throughout are
the final resting places of some eighteen
Canadians.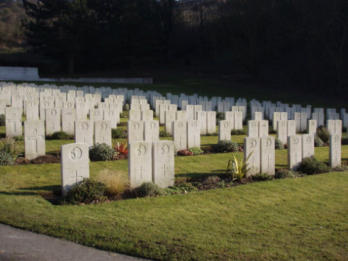 Lee Blackadar
Searching for his Story

By Ruth Kirk, Ottawa Ontario.
I wanted to know more about Lee. What did
he do in his 28 years? What kind of person
was he? What did he look like? I started to
search for more detail close to his home
and began in Yarmouth.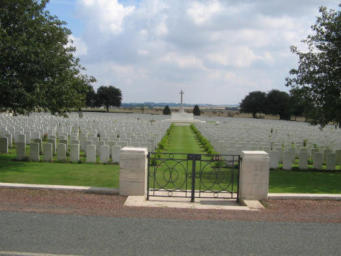 Photos of Yarmouth NS
Casualties (1914-1918)

During World War I, 183 men and women
with connection to Yarmouth Town and
County lost their lives. The page contains
photos of casualties and links to
Remembrance pages.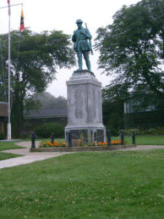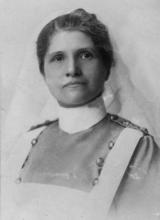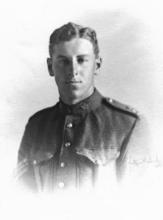 Remembering World War I
Presentation at the Wedgeport
Legion - November 11, 1918


Our history books tell us of battles, of
officers, of numbers dead and wounded;
but more often than not they tell us little of
the enlisted soldier, the farmer, or
fisherman, or labourer, store clerk, or bank
clerk. (Talk by George Egan, Chairman of
Wartime Heritage)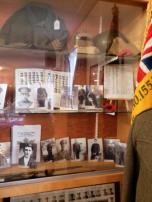 News Article
November 7, 2018
Wartime History 'being lost'


"On November 11 we go to the cenotaph
and somebody may read the names, but it's
a name. The real story is behind the name.
And there are stories behind names that are
never even read because nobody ever put
them on a monument. To me, when you're
reading the names, you don't know: was
that a 16-year-old or was that a 47-year-old?
Did they serve in France or did they serve
in Nova Scotia?"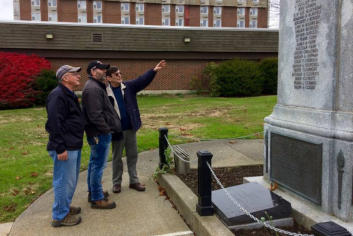 News Article -
Knowledge of First World War
'fading away, lost to time,'
Wedgeport Legion told


"War memorials list the names of those
who died and in some cases those who
served. If we walk the cemeteries of our
communities, we find the gravestones of
World War I veterans that give a name,
perhaps a battalion, a date of birth and a
date of death. But after 100 years, our
knowledge of those who served – beyond a
name – is fading away, lost to time."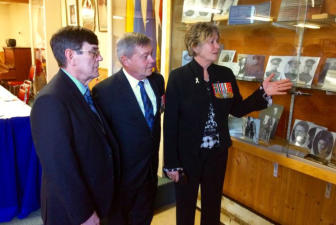 Letters From the Front
Corporal Charles Stingel
"The bullets are clipping the sand bags on
the roof of our dugout. About every 30
seconds a sniper seems to have a line on
this corner but one is perfectly safe as
long as he keeps his head below the
parapet. It is high enough so that a man
has to get up on the firing steps to look
over."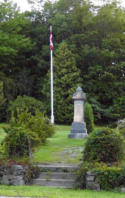 219th Battalion WWI


Sailing from Halifax on October 13, 1916, to
England on RMS Olympic, the battalion
arrived in Liverpool England on October
19th and was based at Witney Camp and
then Camp Bramshott.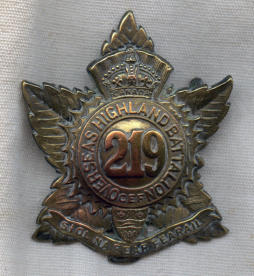 85th Battalion WW I
Yarmouth Connections
1914-1918



The 85th Battalion disembarked in France
on February 10, 1917. The Battalion fought
as part of the 12th Infantry Brigade, 4th
Canadian Division, in France and Flanders
until the end of the war.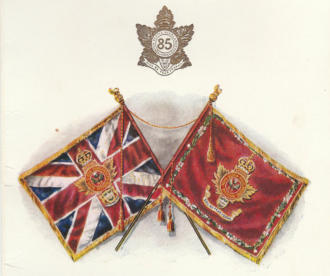 Nurses of World War I
A Legacy of Compassion
and Caring



Canadian women, from the Yarmouth,
Digby, and Shelburne areas of Nova Scotia
served as Nursing Sisters with the
Canadian Army Medical Corps (CAMC), as
American Red Cross Nurses, and with the
United States Army Nursing Corps during
World War I.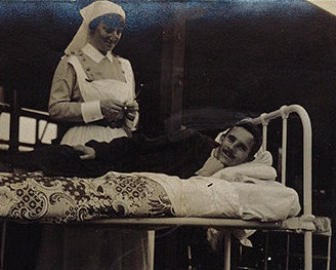 Soldiers of Springhaven and
Quinan, Yarmouth Co., NS
1914-1918



Springhaven and Quinan in Yarmouth
County, Nova Scotia are two villages
located about 20 minutes inland from the
town of Yarmouth. During World War 1
some forty born in the two villages served
in the Canadian Army.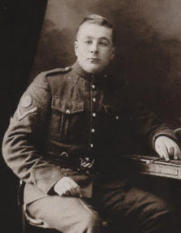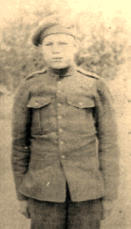 Remembering Earle R. Miller
A Voyage from Halifax to
England

An account of the voyage from Halifax to
England during the First World War.
The fifteen page letter, written home,
provides a detailed account of his wartime
experience between the 11th and the 19th
of October, 1916.


Remembering Earle R. Miller
A 7-Day Pass to London


An account of his 7-day pass (on leave) to
London.
The twenty-four page letter, written home,
provides a detailed account of his time in
London, England during the First World
War between the 3rd and the 9th of
November, 1916.


Remembering Earle R. Miller
Return to Canada


An account of the return to Canada
(Wednesday April 16th, 1919 and April 24,
1919). " On numerous occasions I have
promised to write a description of this
particular trip across the Atlantic. I intend to
write it in the form of a diary and see it
through a soldier's eyes as a soldier for I am
still a soldier although for not much longer.
Thank God!


Remembering Caleb Goodwin
His Story
by Gwen Guiou Trask




"My father Gerald W. Guiou was a tall man
but Caleb Goodwin was taller –head and
shoulders taller. Thus the origin of the
name he was known by in the First World
War when he was serving in France with
the Princess Patricia s Canadian Light
Infantry (PPCLI) –"Sky" Goodwin."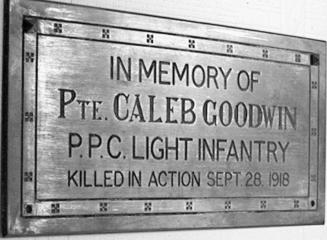 Vimy Ridge, 8 km north east of Arras was
occupied by the German Army in October,
1914. The ridge rises gradually on its
western side, and drops more quickly on
the eastern side and provides a clear view
for tens of kilometres in all directions.
During the following years the area was
heavily fortified by the German Army.
First Battle of the Somme
1916
Through the Camera Lens




On the first day of the offensive The British
casualties numbered some 58,000 troops,
one third of that number killed in action.
The attack was launched upon a 30
kilometre front, from north of the Somme
river between Arras and Albert.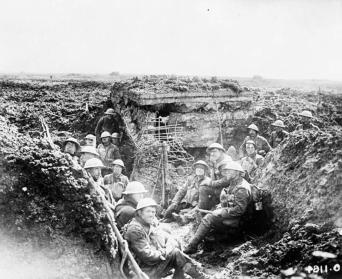 The French City of Arras was at the
forefront of major battles during World War
I. The First Battle of Arras occurred
between October 1 and October 4, 1914. By
the end of 1914 armies had been brought
to a halt as the opposing forces began to
entrench themselves. Battles at Arras
would continue throughout the war.
Through the Camera Lens
Photos from the Front
July 1917



A collection of World War I photos taken at
the front, July 1917.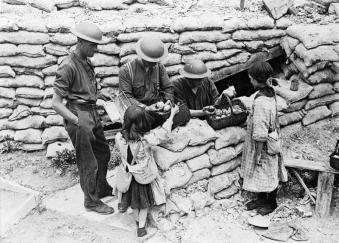 World War I Photos
Yarmouth, NS



A collection of World War I photos taken as
recruits depart Yarmouth, NS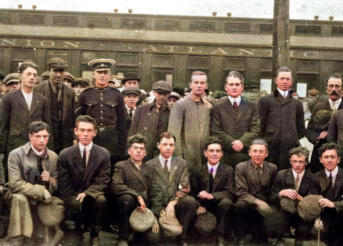 Canadian Convalescent
Hospital - Uxbridge


A collection of photos and history of the
hospital
The Youngest Recruits
Yarmouth Town and County
1914 - 1918




Some ninety-seven under-age boys
between the ages of fourteen and
seventeen enlisted from the Yarmouth
area. The youngest among these were
three fourteen year old boys.
15 Year Old Recruits
Yarmouth Town and County
1914 - 1918




On the first day of the offensive The British
casualties numbered some 58,000 troops,
one third of that number killed in action.
The attack was launched upon a 30
kilometre front, from north of the Somme
river between Arras and Albert.
Remembering
John Charles McLure
Veteran WWI and WWII



Charles grew up on the family farm and
was employed as a carpenter prior to his
enlistment on May 27, 1918 in
Charlottetown, PEI. to serve in WWI.
During 1939 through 1945, the years of
WWII, Charles served as an Air Observer
Warden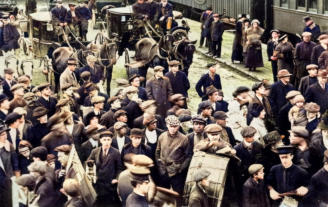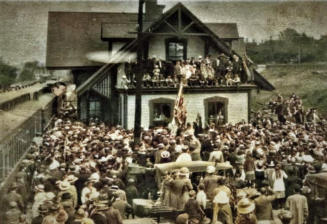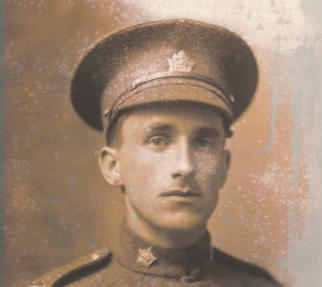 Somewhere in the Atlantic
Ocean on the Troopship




RMS Olympic had seven decks on which
troops were quartered. Each soldier given
a hammock. The two brothers were
separated, each with their own Battalion;
however, Alfred and Jimmy found one
another among the four thousand that
roamed the decks from time to time.
Remembering My Brother
Alfred J. Muise




Names are engraved on tombstones,
monuments, and memorials to be
remembered; but a single drawing by a
brother brings home the harsh reality of
war and provides only not a reason to
remember but also a reason to ponder.
Wounded on the Battlefield
Private Thomas Willard Smith
24th Battalion




I fixed myself up and waited for darkness.
Then I started crawling out. It was two
miles and a half to the dressing station and
they were shelling pretty heavy all the way
…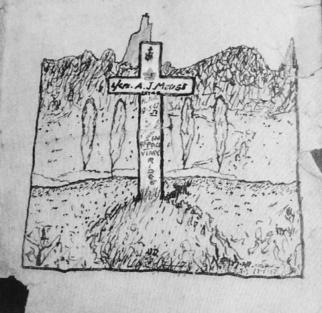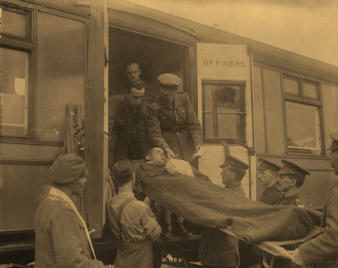 Killed in the Trenches of WWI
Letters and Photos




For the student of wartime history one way
to truly understand what happened between
1914 and 1918 in trench warfare can be
found not in the history books, the
regimental records, and diaries but rather in
the letters written from the heart by young
men to their mothers, fathers, wives and
sweethearts and the letters written to
families at the time of the soldier's death.
Stretcher Bearer.
Two Men Hit …
Battle of Courcelette




"I fell on my face and I thought I was done
for. I could hear and think but could not move
hand or foot. I could hear the others
shouting, 'Stretcher Bear. Two men hit'".
On the evening of September 15, 1916, the
Canadians of the 25th Battalion had driven
the Germans out of the town of Courcelette.
Lindsay Rogers, a thirty-four year old soldier
from Yarmouth, Nova Scotia was a Private
with the Battalion.
A Letter From the Front
Keith Bruce Crosby
December, 1915




Keith Crosby was born on April 25, 1897.
He was initially with the 40th Battalion in
England and was transferred to the 24th
Battalion. He was killed at the St. Eloi
craters south of Ypres, Belgium.
Remembering
Herbert Cunningham
1891-1982




On April 12, 1915, at the age of 24, Herbert
Cunningham enlisted in Yarmouth, NS with
the 40th Battalion. Once overseas and
with a desire to join the battle in France, he
took a reduction in rank and joined the
60th Battalion in France.




Reports of the truce first began to appear
in the British press as they published
Christmas letters home from soldiers at
the front. All spoke of their amazement at
the occurrence, and the joy of the day. The
article contains a series of newspaper
clippings that tell the story of the
Christmas truce.
Christmas Card for Addie
1917




In December of 1917, Adeline Marie
Boudreau was twenty four. Rene Paul
Gaudet was twenty-one. Both were from
Melbourne, Yarmouth Co., NS. Throughout
the war Rene wrote many letters to Addie.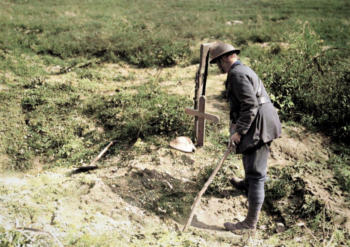 The Battle of St Julian
24 April - May 4, 1915
The Story of Two Soldiers




Raymond Saunders of Hebron, Yarmouth
County, despite his enlistment papers
recording his age as 18, was only 16 went
he volunteered on September 24, 1914.
Colin Palmer Campbell of Weymouth, Nova
Scotia, was 20 when he enlisted at
Fredericton, New Brunswick on December
4, 1914.
Life in the Trenches
Letters of
Private James Ricker




You asked if I had ever been "over-the-top."
I have not, nor have I ever been through a
real heavy bombardment nor been in the
line when it was attacked. I have not seen a
man killed sense when I was hit a year ago.
But I have crawled all over no man's land on
patrol, looking for trouble near the enemy
lines: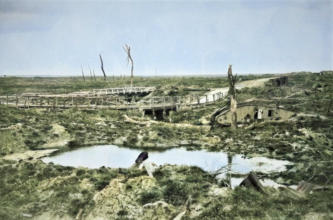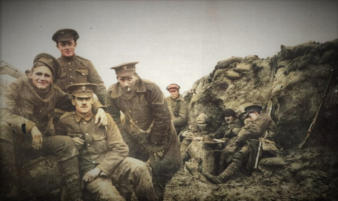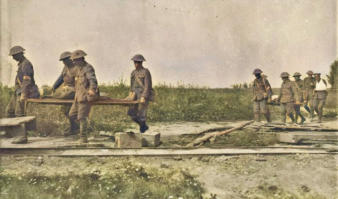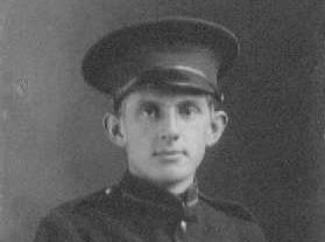 The wagon, filled with artillery shells being
moved to the front, was being pulled by
donkeys. As they slowly reached a hilltop,
without warning the donkeys bolted and
headed down the slope on the other side,
where they stopped. Within minutes an
enemy shell burst on the hill where, had the
donkeys not bolted, James, the donkeys,
and the shells would have been hit.
Remembering
Gunner James Louis Kemp




Remembering
Emmett Bernard McLeod
85th Battalion




Emmett was born in Prince Edward Island
and enlisted on February 26, 1918. He arrived
in England in April, 1918 and was assigned to
the 85th Battalion in France. It was in the
heavy fighting and chaos of a battle on
November 6, in the face of the enemy artillery
fire, machine gun fire, exploding shells and
hand to hand fighting that Emmett McLeod
severely injured was taken from the
battlefield to the battalion aid station …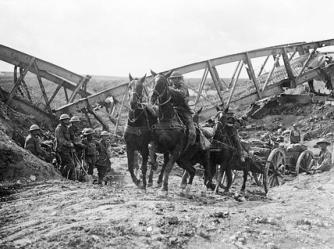 Arthur William Hood
World War I




Corporal Arthur William Hood, was born on
April 5, 1890 in Yarmouth Nova Scotia.
Arthur was 24 years of age when he
enlisted at Halifax, Nova Scotia, on
November 18, 1914. He was eventually
assigned to the Canadian Infantry 25th
Battalion 'C' Company and served on the
western front during World War I.
A Letter From the Front
Arthur William Hood
July 14, 1916




"It is with the deepest regret I have to write
to you regarding the death of your dear
son, William. As you most likely know he
and I had been the closest friends and I
thought it only right that I should tell you
all regarding his death."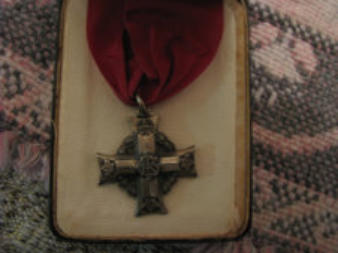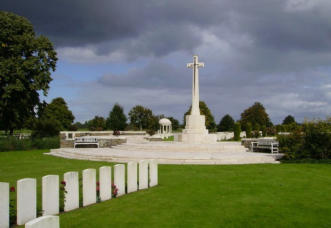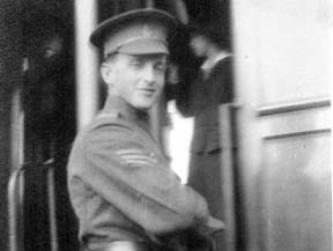 Four Cunningham Cousins
from Cape Sable Island
Serve at Vimy Ridge




Four members of the Cunningham family
of Cape Sable Island found themselves at
Vimy Ridge and the following account
remembers their stories and the sacrifices
they made. The article was contributed to
the website by Mike Cunningham
Photos from the Front
August 1916




Viewing World War I through the lens of
the camera. A collection of photos from the
front, August 1916.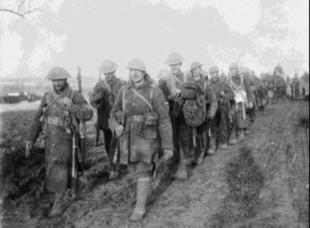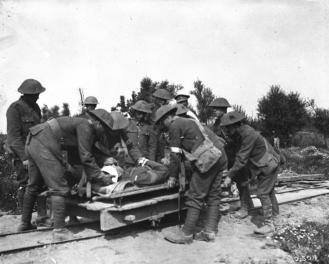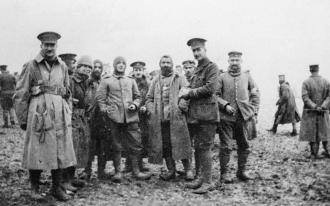 165th Battalion (1914-1918)
Yarmouth Connections




The 165th (French Acadian) Battalion, CEF
was a unit in the Canadian Expeditionary
Force during the First World War. Based in
Moncton, New Brunswick, the unit began
recruiting in late 1915 throughout the
Maritime provinces.
Timeline of World War I
August 4 - September 26, 1914




A timeline of events from the declaration of
war on August 4, 1914 and the first
enlistments from Yarmouth Town and
County through September 26, 1914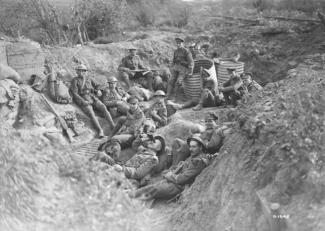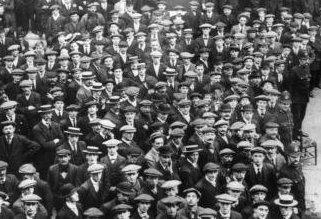 The Mystery of
Thomas D. Crowell
Yarmouth War Memorial




Among the one hundred and seventy
three names of Yarmouth's First World
War casualties listed on the War
Memorial is Thomas D. Crowell. Who was
this Yarmouth soldier who fought and
died for his country? He is not listed in
any database of casualties and there is
no record of his service, his battalion or
regiment, his death, or his place of burial.
The Battle of Mount Sorrel
June 1916
Private Amos Hilton Forbes




The 1st Canadian Mounted Rifles, along
with the 4th Canadian Mounted Rifles, were
manning the 3rd Division's front on June 2,
1916, when the German army launched an
assault to take the last dominating
observation position in front of Ypres.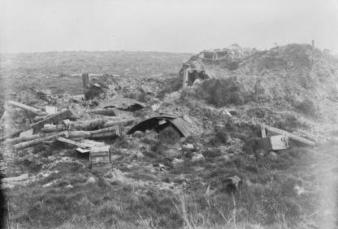 Remembrance Day
Yarmouth Town and County
November 11




Yarmouth's Cenotaph memorialises the
Town and County's wartime dead. Not to
be forgotten are those who's names were
not inscribed, who are also from the
communities.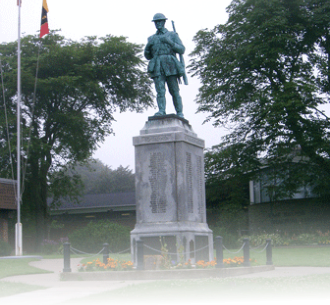 The Giles Brothers of
Yarmouth - WW I
by Michael Cunningham




Matthew and Mary Ann Giles lived on
Commercial Street in Yarmouth. A hard
working family of modest means, it was a
large one with four sons and six daughters.
Matthew Jr. at eighteen, enlisted early in
the war. The second son to enlist was
Thomas when he turned eighteen in April
1915. The oldest Frank was twenty-seven
and James Henry was twenty four when
they enlisted.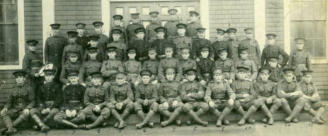 Christmas Holiday Postcards
Austin Arthur d'Entremont




Two postcards sent to Driver Austin Arthur
d'Entremont for the holidays … one from
his mother Josephine, and a second, from
his godmother Monique d'Entremont.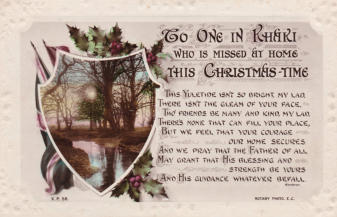 Remembering WWI Veteran
William Albanie (Albany) Comeau





Born in Church Point, NS on February 3, 1890,
Private Comeau served during WWI with the
Headquarters Detachment of the 101st Supply
Train, a unit of the 26th Division (The Yankee
Division). The Supply Train was essentially a
Quartermaster unit. The 101st was made up of
Troop B of the Rhode Island Cavalry, 364 men
from 8th Massachusetts Infantry, and 62 men
from Company 'M' of the 6th Massachusetts
Infantry.