copyright © Wartime Heritage Association 2012-2022
Website hosting courtesy of Register.com - a web.com company
Wartime Heritage
ASSOCIATION
Remembering World War I
Yarmouth Connections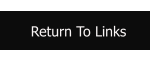 Letter home from Lieutenant Allen
"... Left England on March 27th where I had been since October 29 having gone
over with the 40th now pretty well divided up.
We reached Belgium on March 28 and what I have seen of it thus far is rather
pretty although much cut up and disfigured.
Had my first experience in the trenches for a few days beginning March 30. Had
very little rest while there but came out uninjured although struck on the head by a
piece of shell, part of one which exploded among us killing three of my companions. Had
you not known how many there were before the explosion you would be unable to count
them as they were blown to atoms. I was somewhat protected by a steel helmet. Am
sending the steel fragment which hit me home as a souvenir.
In conversation with the Captain of a battery he said they had put over 300 shells
such as are being made by our Burrell-Johnson Iron Co in 24 hours, Some throwing of
steel!
It costs little to live here as compared to England where they do not usually forget
to charge you high for nearly everything. We get few luxuries though. The stay in
England was rather pleasant if somewhat monotonous.
If you had leisure to get around and see things it would, of course, be fine but a
soldier's life is a busy one and to do his bit he must fare farther still and so I am here.
Much appreciate letters from friends and glad to get the home papers."
The Military Cross Award: (officially reported as follows)
"Fifteen bombers and ten scouts under Lieut. Spencer Allen, scout officer and
another Lieut. as bombing officer left our trenches after dark for the purpose of raiding
the German lines. Lieut. Allen and two privates went ahead of the others and by one
o'clock had cut a four foot path through the wire entanglements, a deed Lieut. Allen had
volunteered to do.
Nineteen of the party entered the German front trench with out meeting any of
the enemy. Our men then attempted to reach the German second line but were held up
by heavy wire entanglements.
By this time the presence of our men had been discovered and a bombing
encounter took place in which one of the enemy was shot and killed. Our party then
retired."
(Letter written to Spencer Allen's father)
Dear Mr Allen
I am writing you as I was your son's greatest chum. I would have written you before
but circumstances prevented.
I am very sorry if I word this letter too abruptly but I am rather a poor letter writer.
I had better break the worst of the news to you at the beginning.
Your son, in the opinion of us all here is in a far better land than this; he has passed
from this world of sin and strife into a far better place of purity and peace.
He left the squadron on the morning of April 30 with a new pilot named MacTavish in
order to show him the German lines from the air, for, you see, this pilot had just come out
from England and had never been over the lines before. Well, they were attacked by three
enemy machines while over land held at present by the Huns in sunny France and although
your son and MacTavish fought to the last round yet they were brought down on the
German side about five miles from our own trenches.
In landing the machine Capt. Allen was killed and the pilot badly wounded and is
now a prisoner of war. I never knew a man before shot down on his first flight.
I relate the foregoing which I give as my word of honor as being truth as I believe it.
How I came to know it as such is about two days after this had happened a German
machine dropped a message which was written by MacTavish to this squadron (it was in Mac
T's own handwriting) in which he stated the facts I have already told you so I am afraid
there is no doubt as to their truth.
I tried to get the original message for you but it was forwarded to Mac T's relatives
in Scotland.
The message also said that Capt. Allen was buried 2 kilometres S W of Pavy. You
may not know the place and I am not at liberty at present to tell you the exact location
but I promise you this. After the war and God permitting that I can still breathe I will tell
you where to find it. I know it well and often fly over it even if I have to cross the Atlantic
to explain as I can tell you more than I can write just now.
Your son was my closest friend and chum. He was deeply loved and honoured by us
all from his C O downward for his undoubted bravery and continued good humor in all
circumstances. He was a man throughout and one whom anyone might be proud to call
their son. He died like a man though facing heavy odds. I cannot say all I feel for this
letter is cutting me up quite a bit.
All the boys here offer their deepest sympathy in your loss; it does not sound much
to offer, yet, if you knew them and how they express it, you would be satisfied.
I apologize for this letter which I know is quite rough but, as I said, I am a poor hand
at it.
If there is anything I can do for you let me know and will assuredly do it. Well, to
finish. We are going strong out here and already avenged your son, if that is the best way
to put it. I close, hoping you will not take your loss too grievously for I am very sure he
would not want you to do so and wishing you the best I can, I am,
Yours very sincerely,
W. F. Leech, Lieut Observer
No 9 Squadron RFC BEF
France June 5, 1917.
(Letter written to Captain Allen's wife)
Officers Prison Camp
August 29, 1917
My Dear Mrs. Allen,
I feel that it is a very sad duty which I have to perform in telling you of the
unfortunate circumstances which led to your husband's death on the 30th of April.
Although I had known your husband for a fortnight we had become very good
friends and I know on my side at any rate that confidence had been established that goes
to make the perfect combination between pilot and observer.
On the morning of the 30th Capt. Allen and I left the ground at 5|:30 to do the
early morning patrol. It was a splendid morning but with a heavy ground mist and for
observation purposes it was necessary to go higher than usual.
All went well until we came to Gouzeaucourt and were just turning to come back
when he were suddenly attacked from above and from behind. Capt. Allen at once stood
up to fire while I made for our own lines as quickly as possible.
Unfortunately a bullet went though the forward petrol tank and put us on fire. At
the same time I was shot in two places and your husband shouted to me that he was hit
and could not go on firing.
As he was talking to me he was hit again and did not speak any more.
When we came down and he was taken out of the machine he was found to be
dead.
Unfortunately I was taken away from the machine immediately and had no
opportunity to procure any of his personal effects. For the same reason I deeply regret
that I cannot give you any details of the place where he is buried which is where the
machine came down.
If there are any other details which I can supply I shall be very happy to do so if
you will write either to my brother or direct to me.
Although I had known him for a short time your husband's death affected me very
deeply and although a stranger to you I am sure that you will accept my sincere sympathy
in your terrible bereavement.
I remain,
Yours very sincerely,
D. MacTavish
Name:
Service No:
Rank:
Battalion/Service:
Award:
Date of Birth:
Place of Birth:
Date of Enlistment:
Place of Enlistment:
Address at Enlistment:
Age at Enlistment:
Height:
Complexion:
Hair Colour:
Eye Colour:
Martial Status:
Trade:
Religion:
Next of Kin:
Date of Death:
Memorial:
Arthur Spencer Allen
Lieutenant; Captain
18th Battalion/40th Battalion
9th Squadron, Royal Flying Corps;
Military Cross
July 3, 1894
Glenwood, Yarmouth Co., NS
September 14, 1915
Valcartier, Quebec
21
5 feet 11 inches
fair
light brown
grey
Married
Bank Clerk (Barrington Street branch of the Bank of Nova Scotia in Halifax, NS)
Baptist
Bessie Mildred Allen (Wife), Yarmouth, NS
April 30, 1917
Arras Flying Services Memorial (Faubourg-d'Amiens Cemetery, Arras, France)
Listed on the Nominal Roll of the 40th Battalion.
Commemorated on Page 190 of the First World War Book of Remembrance.
Displayed in the Memorial Chamber of the Peace Tower in Ottawa on May 1 and May 2
Listed on the Arras Flying Services Memorial, Pas De Calais, France
Born in 1894, in Glenwood, Nova Scotia, Captain Allen was the son of Arthur E. and Phoebe
Alice Allen, of Yarmouth, NS and husband of Bessie Mildred Gardner (Potter) Allen. His wife
remarried on January 24, 1919 (Mrs. Bessie Mildred Gardner) and was living in Everett, Mass., US.
Arthur Allen worked as a Bank Clerk in the Yarmouth Branch of the Bank of Nova Scotia from
1911 and at the branch on Barrington Street, Halifax, NS for the two years prior to his enlistment.
He enlisted at Valcartier on September 14, 1915 and departed Canada on October 18, 1915.
At Shorncliffe he was transferred from the 4oth Battalion to the 18th Battalion. He completed a
Officers Course from January 25, 1916 to April 15, 1916 and given the rank of Lieutenant. While
serving with the 18th Battalion he was slightly wounded while on duty on July 4, 1916. On
September 22, 1916 he was awarded the Military Cross:
On October 30, 1916 he transferred to the Royal Flying Corps as an Observer on probation
and to the rank of Temporary Captain on September 27, 1916. He was seconded for duty with the
Royal Flying Corps from the 18th Battalion on November 7, 1916 and assigned as a Flying Officer
(Observer) on February 18, 1917.
On the morning of the April 30, 1917 Capt. Allen and D. MacTavish, on his first flight as pilot,
left the ground at 5:30 on an early morning patrol. As they approached Gouzeaucourt, in northern
France, and were turning to come back, the aircraft was attacked from above and from behind.
Capt. Allen returned fire as D. MacTavish piloted toward the allies lines.
A bullet went though the forward petrol tank and the aircraft caught fire. The pilot was shot
was shot in two places and Captain Allen was hit and could not continue firing.
When the plane came down Captain Allen was taken out of the plane and was found to be dead.
D. MacTavish was taken as a prisoner of war, and Captain Allen was buried.
T
wo days later, a
German machine dropped a message, written in MacTavish's handwriting, indicating that Captain
Allen was buried 2 kilometres south west of Pavy.
The grave site of Captain Spencer Allen was never located despite the locations given to the
family in various letters. Various attempts by the family to have the location of the grave found
proved unsuccessful. The Imperial War Grave Commission in 1923 advised it had not proved
possible to identify the burial place.
After 1917, there was heavy fighting and bombardment of the land in the area south east of
Pave, France.